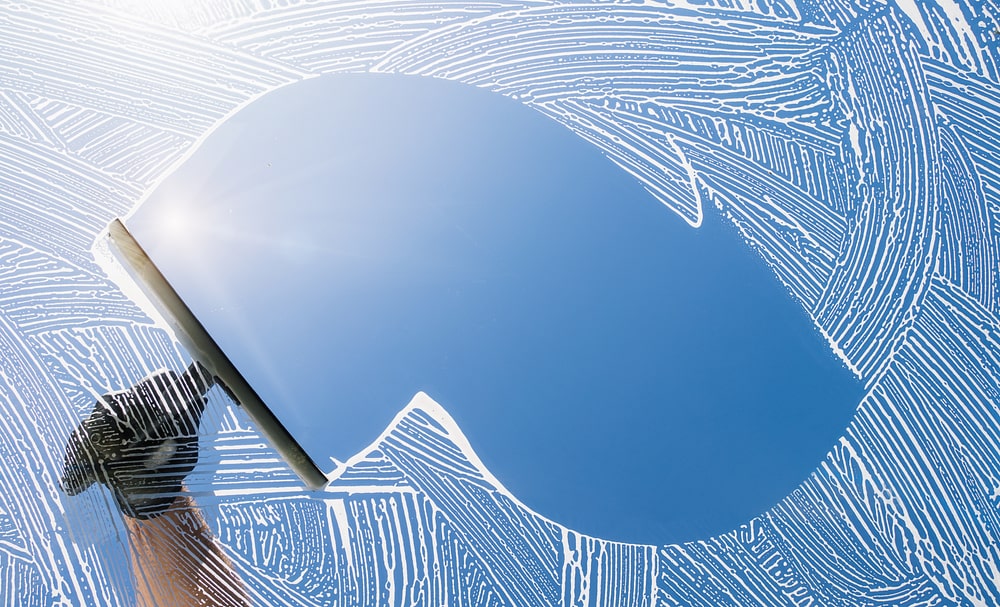 Glass cleaning & its tools
Glass cleaning: A process requiring the appropriate professional tools in order to be completed as easily, quickly, and efficiently as possible. What are the essential tools for each professional and home user? In the following article, you will find everything you need in order to have shiny results on all glass surfaces such as glass, windows, shop windows, glass panes, etc.
These are the essential tools for glass cleaning
A scraper is one of the most essential tools for professional glass cleaning. Glass scraper (Code: RASC70017) easily removes slops, dirt, paint, and splashes of cement or putty.
The above-mentioned scraper is combined with a wiper handle (Code: IMPU70048) creating a very stable, reliable, and flexible tool for glass cleaning. It can also be used for any rail and tire and it has a stable, easy, and safe rail lock. Given the fact that the handle is covered by a soft tire, it can also be placed in a telescopic pole.
The ideal tool for glass cleaning. Telescopic poles (Code: PRTE00022), depending on the glasses' height, come with extensions of one, two, or even three pieces. They are easy to attach and very stable with any piece you add, as there is
a variety of accessories available to fit anywhere!
Rubber blades (LGMI70017-18-19-21-23-24-26-27-28) are the main piece as it is in direct contact with glass and dirt.
They are made of natural rubber with a long lifetime and guarantee a perfect combination with the brass rail (SUPP70165). With the Alumax rotating handgrip (IMPU70052) designed for time-saving all glass surfaces are cleaned evenly.
Glass Squeegee with a split base (Code: VECO00005-6-7) is an ideal choice combining practicality and time-saving.
It offers dynamic cleanliness and long-lasting shine to glasses allowing cleaning from any slope or angle. It is available in four different sizes ranging from 25 cm to 55 cm depending on the surface of the glass to be cleaned.
Microfiber cloths are the real tool that makes glass cleaning easier than ever. The people already using Impex's Shine cloths for glasses (Code: 00217) will literally not change them! They offer high absorbency for high cleaning performance in daily glass- smooth surface cleaning. They are available in different colors in order to avoid
cross-contamination
Last but not least is the glass and glass surface cleaner. Impex proposes the Ω315 GLASS CLEANER Classic which is available in a 10lt container and a 1lt bottle as well as the Ω320 GLASS CLEANER Premium which is available in a 5lt container and a 600 ml spray bottle. It removes grease and prevents the rapid reappearance of dust due to
the anti-soiling effect. It dries quickly without leaving marks while it can also be used to clean car dashboard and windshield.