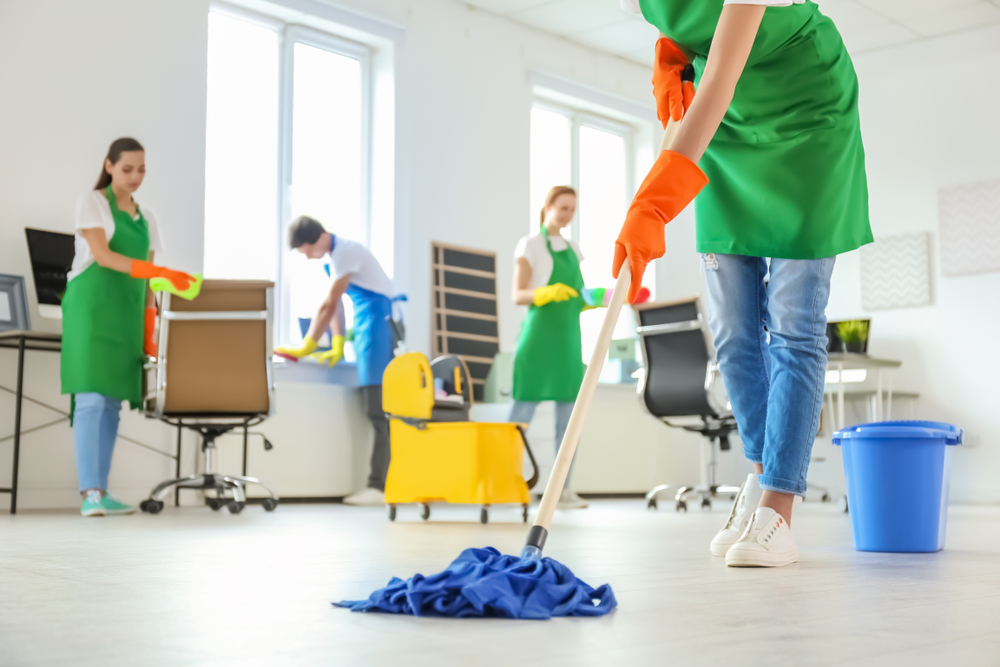 Professional mops & their types
Professional mops: They are everything to floor cleaning. Each of their types has several features and covers different variety of uses. By choosing the appropriate type for your needs, you optimize both the quality and the time of floor cleaning. What are their main types and what are their advantages? Discover more in the text we have prepared for you.
Professional textile mops
Όταν φέρνουμε στο μυαλό μας τη σφουγγαρίστρα, η νημάτινη είναι εκείνη που μας έρχεται πρώτη στον νου! Είναι το κλασσικό είδος σφουγγαρίστρας με το οποίο μεγαλώσαμε όλοι και την έχουμε ως συνώνυμη με τον καθαρισμό πατώματος! Είναι ιδανική και αποτελεσματική για μεγάλες επιφάνειες.
When we imagine a mop, a textile mop is the one that comes to our mind first! It is the classic type of mop we all grew up with and it is synonymous with floor cleaning! It is ideal and efficient for large surfaces.
Our proposal: Professional textile mop 400gr. Top quality product with mixed seam and wide central gauze of high resistance and maximum absorbency. A true multi-tool for any floor type which stands out for its resilience.
Professional Wettex-type mop
It is the second most common type of professional mops. It can be used both wet and dry. Its strips effectively absorb the dust from parquet, marble, and indoor tiles. It is ideal for floor cleaning with excellent results without leaving marks.
Our proposal: Impex's professional Wettex mops have a wide central gauze of high resistance. Mainly, they stand out for their excellent cleaning action and absorbency, which is ideal for cleaning all surfaces.
Professional microfiber mops
The best-selling choice of professional mops. Microfibers absorb almost like a sponge, without leaving marks. Resistance is also one of their major features. They can be washed hundreds of times and they hardly wear out.
Impex's professional microfiber mops consist of strips of reinforced 4 cm wide microfiber and a wide central gauze of high resistance. They perfectly clean any kind of surface, absorb all dirt and they won't disappoint you even in the most difficult circumstances!
Professional mops & washing liquid
Whichever type of professional mops you choose – depending on your needs – you should combine it with the appropriate washing liquid. For the best possible results in surfaces such as PVC, linoleum, rubber, granite, marble, concrete, and cement, buy the Ω100 FLOOR CLEANER Premium floor cleaner! For wooden, ceramic, and stone surfaces, Ω120 WOOD CLEANER is the ideal choice. It dries extremely quickly without leaving streaks. S2 and S3 all-purpose floor cleaners are also excellent choices.
Floor cleaning is signed by Impex
In case you still have questions about the usability and the advantages of each type of mop, don't hesitate! Contact us at 2104175813 & info@impex-kouloubis.gr and our fully qualified personnel will be happy to assist you! They will also suggest you the most suitable solutions which will perfectly meet your cleaning needs.
Did you find our new article "Professional mops & their types" interesting?
Read more articles about professional cleaning systems on our new blog.